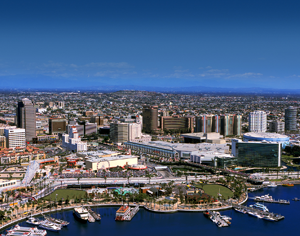 The California coastal community of Long Beach offers wide sandy beaches, cultural diversity, vibrant downtown area with fine dining and concerts. Whether you're looking for a Long Beach condo, loft, oceanfront home or investment property, we have a property that fits your needs. Contact us anytime for a personal tour of Long Beach real estate.
| | | |
| --- | --- | --- |
| All Listings | Under $100,000 | $100,000-$200,000 |
| $200,000-$300,000 | $300,000-$400,000 | $400,000-$500,000 |
| $500,000-$600,000 | $600,000-$700,000 | $700,000-$800,000 |
| $800,000-$900,000 | $900,000-$1,000,000 | Over $1,000,000 |
Long Beach is a city situated in Los Angeles County in Southern California, on the Pacific coast of the United States. The city is the 36th-largest city in the nation and the seventh-largest in California. As of 2010, its population was 462,257. In addition, Long Beach is the second largest city within Greater Los Angeles and a principal city of the Los Angeles-Long Beach-Santa Ana metropolitan area.
The city is a dominant maritime center of the United States. It wields substantial influence critical to the global economy. The Port of Long Beach is the United States' second busiest container port and one of the world's largest shipping ports.[2] The city also maintains a large oil industry with the substance being found both underground and offshore. Manufacturing sectors include those in aircraft, car parts, electronic and audiovisual equipment, and home furnishings. It is also home to headquarters for corporations including Epson America, Molina Healthcare, and SCAN Health Plan. Long Beach has grown with the development of high-technology and aerospace industries in the area.
Long Beach is located about 20 miles (32 km) south of downtown Los Angeles and 105 miles (169 km) north of San Diego. Long Beach borders Orange County on its southeast edge and other Gateway Cities to the west and north.
Long Beach, depending on the reporting location, has a Mediterranean climate, with strongly semi-arid climate characteristics. Due to its proximity to the Pacific Ocean, temperatures in Long Beach are moderate throughout the year. Temperatures recorded at the weather station at the Long Beach Airport, 4.0 miles (6.4 km) inland from the ocean, range more greatly than those along the immediate coast. During the summer months, low clouds and fog occur frequently, developing overnight and blanketing the area on many mornings. This fog usually clears by the afternoon, and a westerly sea breeze often develops, keeping temperatures mild. Heat and humidity rarely coincide, making heat waves more tolerable than they would be otherwise.
Long Beach's geographic location directly east of the Palos Verdes Peninsula, paired with its mostly south-facing coastline, results in the community having significantly different weather patterns than coastal communities to the north and south. The 1200' Palos Verdes hills block east to west airflow and, with it, a significant amount of the coastal moisture that marks other Los Angeles County coastal cities, such as Manhattan Beach and Santa Monica.
As in most locations in southern California, rainfall occurs largely during the winter months. Storms can bring heavy rainfall, but Long Beach receives less precipitation than locations adjacent to the San Gabriel or San Bernardino mountains further inland, whose rainfall is enhanced by orographic.
Note: Data quoted from Wikipedia